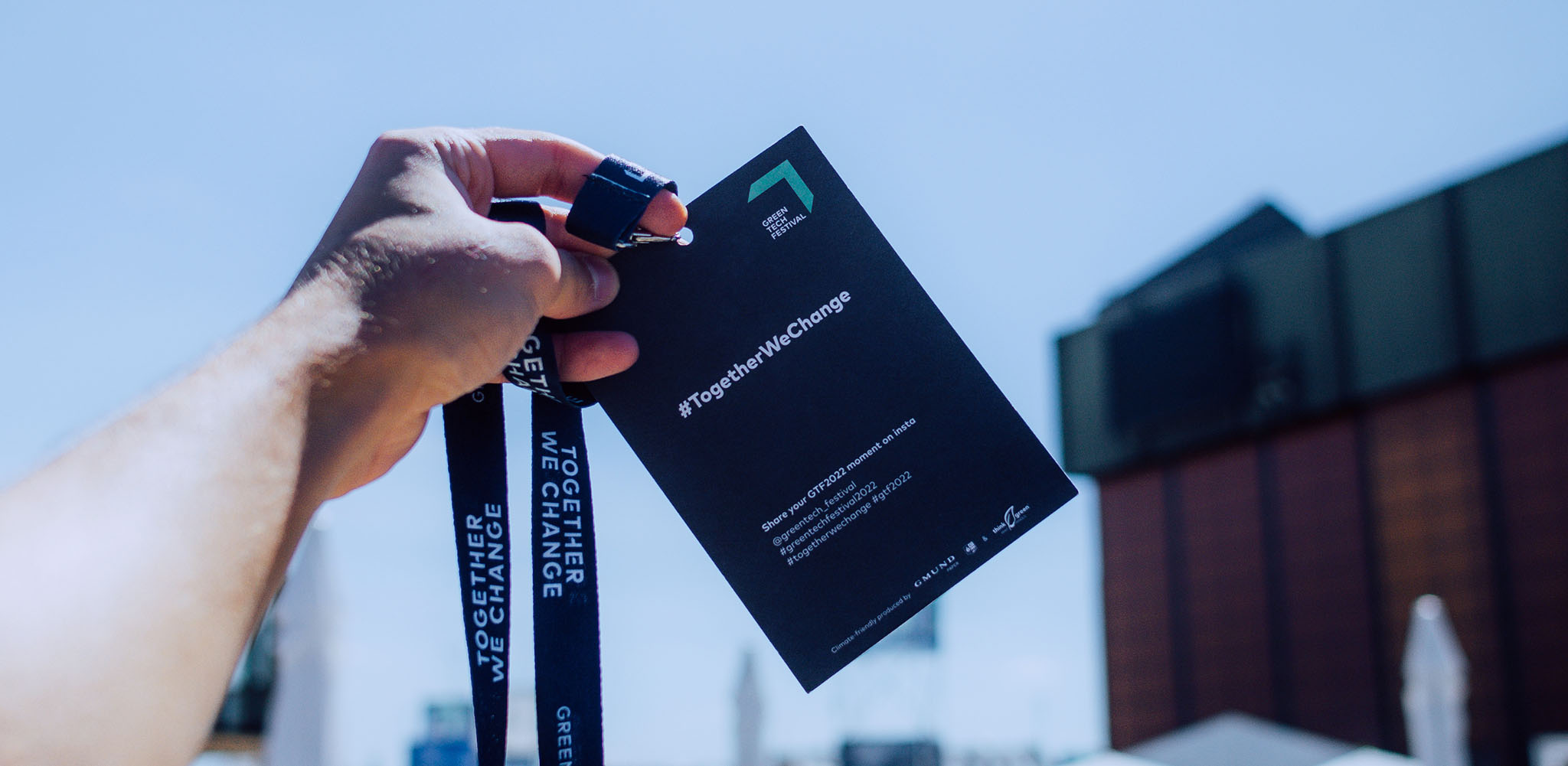 Come join us
In Berlin as we explore a greener future at the GREENTECH FESTIVAL (GTF) from June 14-16, 2023, at TXL. Bringing together a global community of innovators and changemakers who all believe that each one of us can make a difference. Participate in the celebration as we work towards a greener future with other guests, partners, exhibitors, and speakers. So make sure to buy your ticket now and participate in the change.
#TOGETHERWECHANGE
Experience Berlin like never before, even if you're outside the city, you can benefit from our exclusive discounts from our partners for hotels, train travel with DB and flights with Lufthansa.

Click down below to learn more about our to get to the Festival, get our especial offers and the full program. Don't miss out on the chance to experience Berlin and GREENTECH FESTIVAL!

Und das auch noch auf blauem Hintergrund? kann er von dem anderen Text über die Sicherheitsmaßnahmen getrennt werden?
To ensure the safety of you and others at GREENTECH FESTIVAL we recommend the following:
Antigen testing ahead of the event is not required, but we do encourage everyone to get tested voluntarily
Our indoor areas are supplied with hygiene filtration systems
Hand sanitizers are available in all areas
For any questions until then please contact
info@greentechfestival.com.
For all participants of the Greentech Festival the house rules of the event apply.