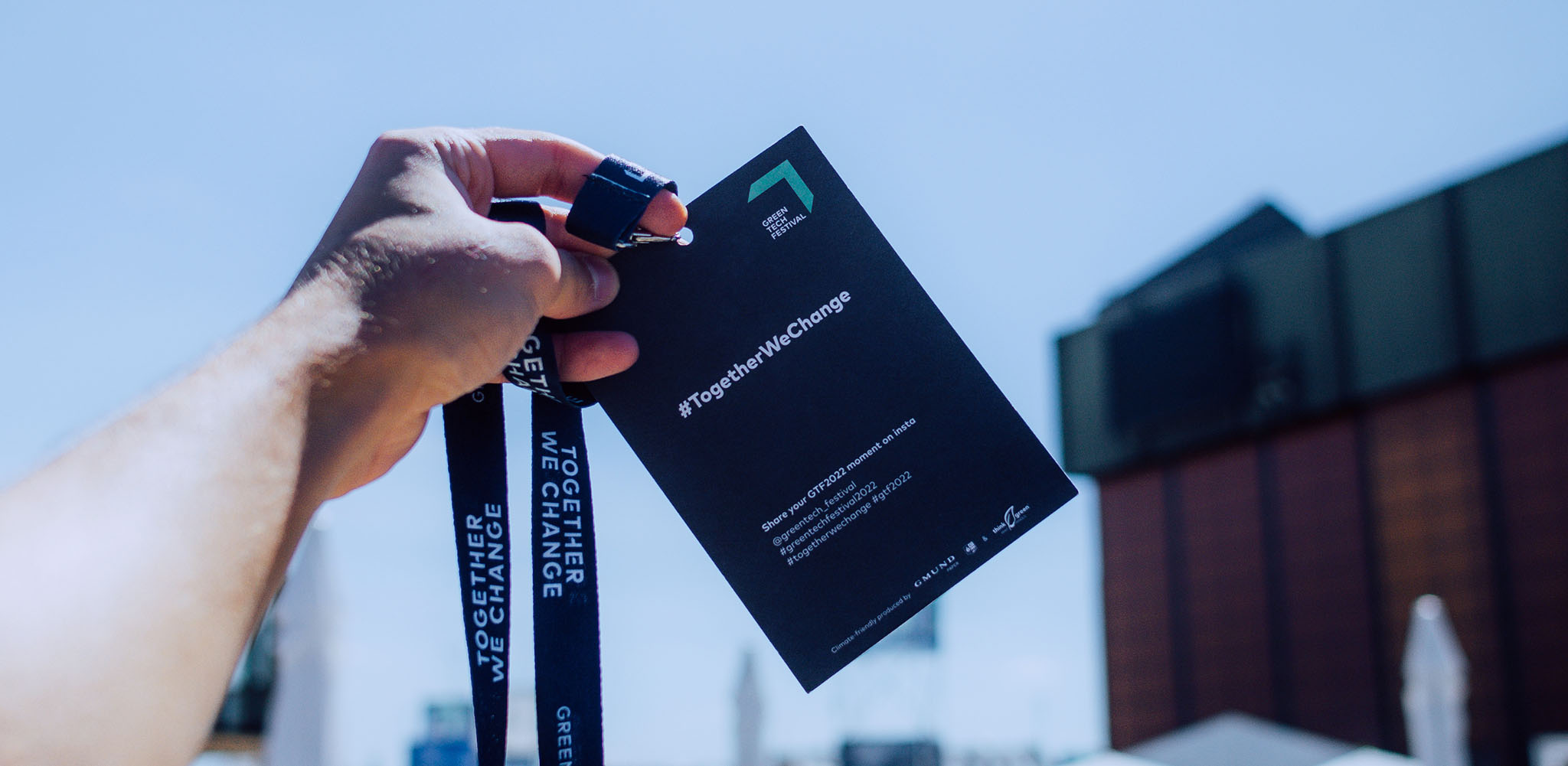 Come join us
In Berlin as we explore a greener future at the GREENTECH FESTIVAL (GTF) from June 14-16, 2023, at TXL. Bringing together a global community of innovators and changemakers who all believe that each one of us can make a difference. Participate in the celebration as we work towards a greener future with other guests, partners, exhibitors, and speakers. So make sure to buy your ticket now and participate in the change.
#TOGETHERWECHANGE
Don't miss out on the chance to attend GREENTECH FESTIVAL in Berlin! With our exclusive discounts on hotels, train travel with our Mobility Partner DEUTSCHE BAHN, and flights with Lufthansa Group, you can make the most of your trip to the Festival and Berlin.
Find out about our special offers, discover the whole program and learn how to get to the Festival by clicking the link below. Join us for an unforgettable time at GREENTECH FESTIVAL in Berlin!
To ensure the safety of you and others at GREENTECH FESTIVAL we recommend the following:
Antigen testing ahead of the event is not required, but we do encourage everyone to get tested voluntarily
Our indoor areas are supplied with hygiene filtration systems
Hand sanitizers are available in all areas
For any questions until then please contact
info@greentechfestival.com.
For all participants of the Greentech Festival the house rules of the event apply.