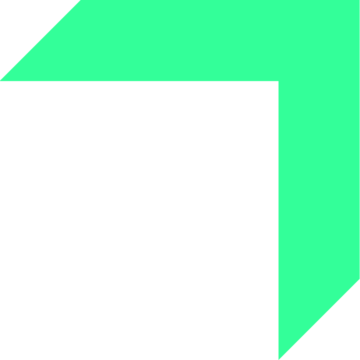 The three-day event in the heart of Berlin was once again the focal point of the green transition in 2021. From June 16th to 18th, 2021, people, organizations and companies from all over the world came together for the third time in the Kraftwerk Berlin, the magazine of the army bakery and online to find solutions to the most urgent problems of society with the help of the latest technological innovations and disruptive ideas to fight the climate crisis.
After the successful premiere as an analogue-digital hybrid event in 2020, the GTF 2021 became even more agile, global and visible with numerous new online formats and comprehensive digital components of established modules.
"We have to use our voice – the whole world needs to use it now."
Beth Thoren
Director of Environmental Action, Patagonia
"CREATING A NEW PATH ROOTED IN SUSTAINABILITY"
Robert Redford
Champion of independent film and climate advocate
"Time is now to act to have a sustainable future for all of us."
Timotheus Höttges
CEO Deutsche Telekom
SWITCH GREEN THOUGHT LEADERS
Bryan Adams
Singer
Song-writer
Vanessa Nakate
Activist


Timotheus Höttges
CEO
Telekom
Jean-Pascal Tricoire
Chairman & CEO
Schneider Electric
Tom Szaky
CEO & Founder
TerraCycle
Stefanie Giesinger & Marcus Butler
Founders of nu-in fashion
Mads Nipper
CEO
Ørsted
Kate Raworth
Economist & Author
Doughnut Economics
Sebastian Copeland
Polar Explorer, Author &
Climate Analyst
Molly Taylor
Current World No.1 - Extreme E
Rosberg X Racing
WATCH ALL THE GTF CONTENT HERE
SELECTED EXHIBITORS 2021
MUSIC ACTS
For the festival feeling, musical entertainment was also a must. On every day of the event we had green beats from great artists like Schiller, Max Giesinger, DJane IAMKIMKONG, Daniel Hall, Mousse-T and as a digital live gig, the premiere of the new album by the Mighty Oaks.
REYHAN JAMALOVA
Category: Youngster
Reyhan is the founder of Rainergy, a company that harvests energy from rainwater through a device she developed at the age of 14. The device collects rainwater and transfers its rich potential energy into electricity through the motion of a wheel. This relieves pressure on the local power grid by providing communities with an additional source of electricity, and significantly reducing CO2 emissions. By sharing her story she promotes talented young people with innovative ideas, especially motivating young girls to pursue their passions.
LIQUID NANOCLAY
Category: Innovation
Desert Control has developed a process that turns natural clay into a liquid that can reverse desertification, rehabilitate degraded soils, and reduce water consumption for green ecosystems. The solution is called Liquid NanoClay. External scientific validation carried out by independent research organizations document water savings of up to 50%, improved soil health, and increased yields. LNC proves to be an effective nature-based solution for soil restoration and conservation, water savings, and further contributing to increased carbon sequestration.
PRIMITIVES BIODESIGN
Category: Start-Up
Primitives engineers biodegradable plastics that sense and respond to the environment, enabling food packaging to monitor quality, improve safety, and reduce the environmental footprint. Utilizing biopolymers from nature, Primitives bioplastics are compostable in backyard and industrial environments. Primitives biodegradable films sense and display food quality, communicating to you that food is still good to eat. If the food goes uneaten, the full-package can be composted, without need to depackage – thereby reducing GHG emissions from food and plastics waste.
NETAFIM
Category: Impact
In 1965 AgTech pioneer Netafim was the first company to introduce drip irrigation. Netafim grew into the largest irrigation company in the world, committed to fighting the scarcity of food, water and land for a sustainable future. Drip irrigation uses micro-emitters that release water in small doses to the plant root zone, saving up to 70% of water, which amounts to a global estimated saving of 30-40 Billion m³ of water a year. The technology secures livelihoods for farmers and small holders across the globe in the face of climate change, allowing them to grow more, with less.
JOCHEN ZEITZ
Special Prize: Green Leader
Jochen Zeitz is a master of reinvention, always driven by his mission to make business both environmentally and socially sustainable. In 1993, at the age of 30, Jochen Zeit became the youngest CEO of a listed German company and has managed making Puma publish a sustainability report in 2005, made them the first global business to place a "true value" on the environmental impacts of its business which set a new benchmark in corporate environmental reporting. Recognized as one of the world's leaders in sustainable business, conservation and philanthropy, Jochen Zeitz is a definitive role model on how to stay committed and not being afraid of taking new and unconventional paths, and how to stand up for a greener future.
VIVIENNE WESTWOOD
Special Prize: Lifetime Achievement Female
Dame Vivienne Westwood is an English fashion designer, largely responsible for bringing modern punk and new wave fashions into the mainstream. She had been an activist for human rights since the 1970s becoming a voice not only within the fashion industry, but she also provokes thought and discussion through all different platforms like her website Climate Revolution, her Friday speeches, or her powerful campaigns in the fashion industry. This makes Vivienne Westwood not only a fashion icon but also a cultural phenomenon. Vivienne Westwood's work is weaved into the most pressing narratives of our time. Vivienne stays true to core values. Having a voice. Standing up for strong opinions
ROBERT REDFORD
Special Prize: Lifetime Achievement Male
Robert Redford is known for his films; however, he is not only a great actor and director, he also devoted much of his career to spurring meaningful change through the power of media and activism. His films, including, All the President's Men, The Candidate, Quiz Show, Truth, and many more have an underlying message of political advocacy and love for the natural world.
Founder of the Sundance institute and the Redford Center, he uses impact-driven film and media to galvanize the green movement. The list of places he worked to protect, and legislation he lobbied for protection of our land, air and water is extensive. Today, Mr. Redford continues to shine a spotlight on environmental issues, by working tirelessly to protect our planet.